1. Determine The Direction Of Game Creation
First, you need to determine the direction in which your game is being created. Some people start with game mechanics, some people start with a theme that is close to their heart, and some people start with material.
2. Create A Prototype
Once the idea and basic mechanics are finalized, it's time to start creating the prototype. Graphics are not important at this stage. In the beginning, you can cut some small pieces of paper, then we evolve with cards. In general, the first prototype will never succeed, and you will keep modifying it later.
3. Play, Play And Play
When you're designing a game, there may be a lot of great ideas. But in fact, by testing you will realize that they don't really work. To avoid the pitfalls of board games, such as unbalanced rules, and mechanics that only work in theory, there is only one way to fix them, and that is to play more.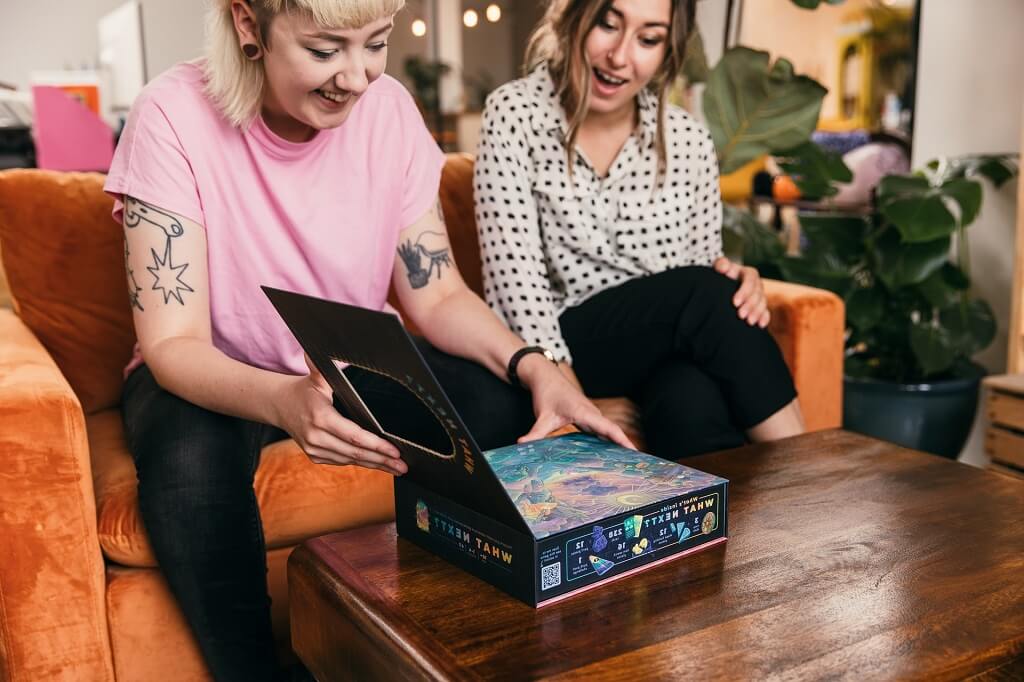 4. Let Your Friends Test The Prototype
It's important to have friends and family play the board game you've designed to get constructive feedback. For example, maybe some people will find the length of the game unreasonable, or the rules are too complicated, etc. Through this step, maybe you can improve the game's rules, mechanics, or find new and original ideas.
5. Seek Advice From Professionals
When you start to feel comfortable with your own custom board game, it can be helpful to get professional feedback by participating in the more influential creation competitions. Experienced professionals can pinpoint inconsistencies in your game or mechanics that don't work.
6. Show Off Your Game As Much As Possible At Fairs And Festivals
Show your game to as many people as possible by attending fairs and festivals. You can ask people to fill out a questionnaire to document everything they've experienced in writing. Especially questions like "Does this game remind you of other known games?" or "What advice and details can you provide?". Their feedback will be very valuable.
7. Consider Graphics
Success is impossible without good graphics. When your game is ready for release, a beautiful graphic design can help your board game successfully attract the public. Thousands of board games are released around the world every year. Now, more and more board games are incredibly beautiful. All, you have to excel at the graphic design level.
8. Publishers, Self-Publishing Or Crowdfunding
To release your game, there are several possibilities: find a publisher and convince them that your game is great, self-publish, or crowdfunding. If the crowdfunding campaign is successful, you can send the game directly to the players, but this method is not suitable for everyone. Some people don't trust crowdfunding platforms and prefer to contact game publishers. All three approaches have their own pros and cons, weigh the pros and cons to find the one that works best for you.
Reference:
9. Continue To Optimize Your Game
Once you've decided which channel to distribute your board game though, you should also continue to optimize it, and make it more and more perfect. Sometimes you may need to make a considerable modification, or even you need to change the game mechanics for more family games or for experienced players.