What We Can Customize for Your Game Board?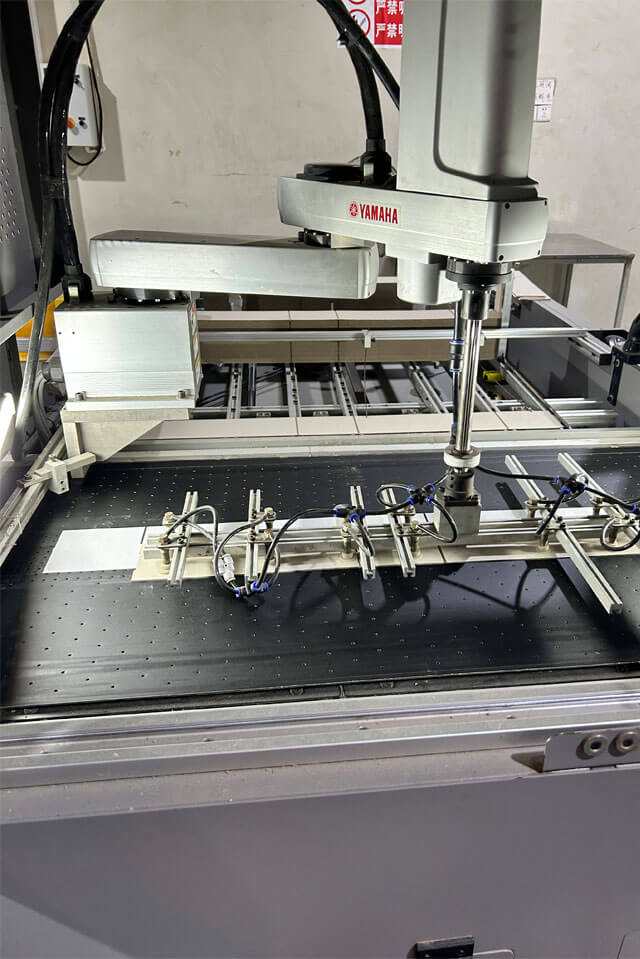 Yamaha Automatic Game Board Forming Machine
Accept custom size
Max size is 100*80cm.
157 gsm
+ grey board + black wrap paper
Bi-Fold, Tri-Fold, Quad-Fold, Six-Fold, Accordion Fold, Roll-up and Puzzle Fold.
Gloss/Matte Varnish
Gloss/Matte Lamination
At least 300 ppi or above
CMYK (Cyan, Magenta, Yellow, and Black).
Black need pure black (C:0%,M:0%,Y:0%,K:100%)
4C/4C (4 color 2 sides printing)
4C/0C (4 color 1 side printing)
What's The Cost of Custom Game Boards?
The cost of game boards can vary widely depending on many factors, such as the size, materials, thickness, folding options, surface treatment, design complexity, and other custom services. Typically, the cost of a game board can range from $50 to hundred dollars, however, the cost per unit can be significantly lower for ordering in bulk.
Generally, larger game boards will require more materials and manufacturing time. Additionally, they require larger packaging materials and shipping fees.
Cardboard is more affordable than other materials, such as plastic, wood, and metal. Apart from this, different types of cardboard material can also affect the cost.
Thicker game boards generally require more materials and more complex machinery and production processes, which increased production costs.
Game boards that require more folding options tend to be more complex, as they need specialized machinery and skilled workers to ensure the correct folding process.
More complex surface treatments such as embossing, foiling, or spot UV coating require specialized equipment and labor, increasing the cost of production.
The more complex the design of game boards, the more time, effort, and resources are required to create them, which in turn can lead to a higher cost.
How To Choose The Right Thickness?
We set the size of the box according to the size of the game board and its folding options.
Usually, we set the 50x50cm board size as the critical value.
If your game board's length or width is

<50cm

, you can choose our

1.5mm gray board

.
If your game board size's length or width is

>50cm

, you can choose our

≥1.8mm gray board

.
If you have a large game board and use a thin grey board, the board will easily deform.
Game Board Folding Options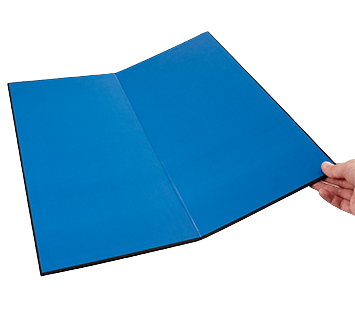 Bi-Fold
This is the most common way of folding game boards. They are commonly used for board games that have larger playing surfaces or that come with multiple components.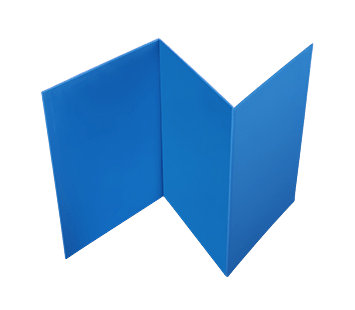 Tri-Fold
The tri-fold game board is a popular choice, as it offers a large playing surface with portability and storage performance. It is also a more cost-effective solution than a single large board.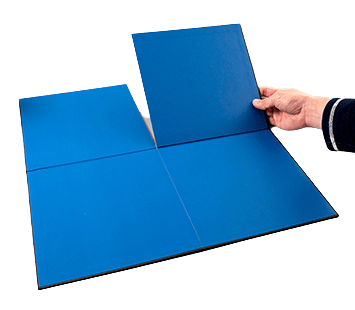 Quad-Fold
When unfolded, the quad-fold game board lays flat, providing a large playing surface. When packing up the game, the board can be folded into quarters, making it easy to store.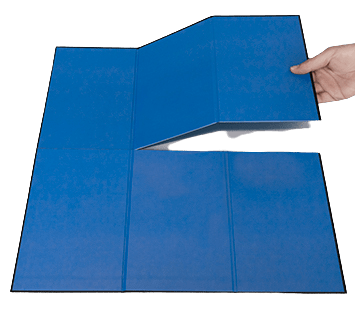 Six-Fold
It is a type of game board that can be folded into six sections. It is typically made from sturdy material like cardboard or plastic, and is designed to be used for a variety of different games.
Game Boards Surface Treatments: Varnish Vs. Lamination
It depends on the printing effect, level of protection you want, and budget.
Varnish is the process of applying a transparent layer of silicon over your board surface to protect it and give it a glossy finish.
Lamination is the process of applying a plastic film to your board surface, to protect it from wear and tear.