Size of Playing Cards
Apart from printing playing cards with standard sizes, we can also provide custom services according to your requirements, such as photos, text, suites, print option, texture, and surface treatment.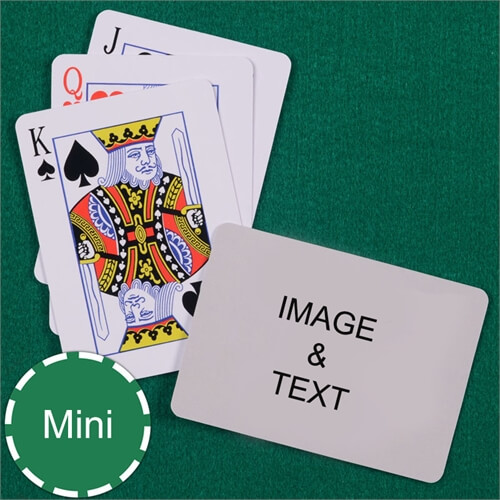 Mini Size
These mini-size playing cards are portable, with a width between 3.2-3.7cm, and a length between 6-8.7cm.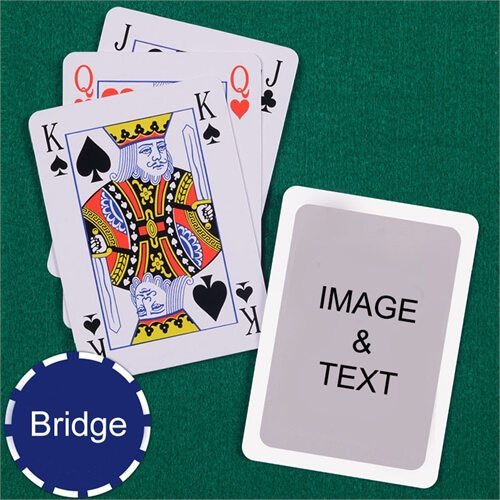 Bridge Size
This is the most common playing card size (5.7*8.8cm), which ensured the comfort of players holding 13 cards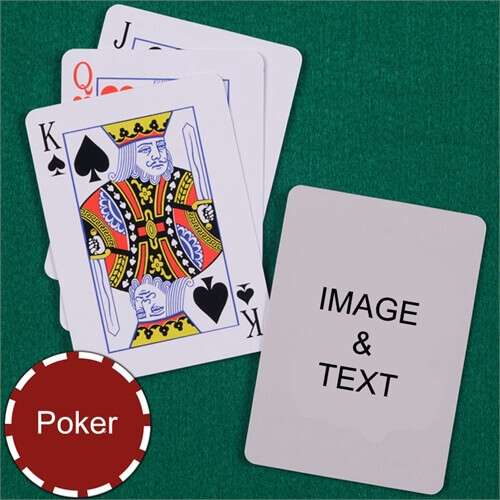 Poker Size
As the standard size playing cards (6.3*8.8cm), it is suitable for international poker competitions.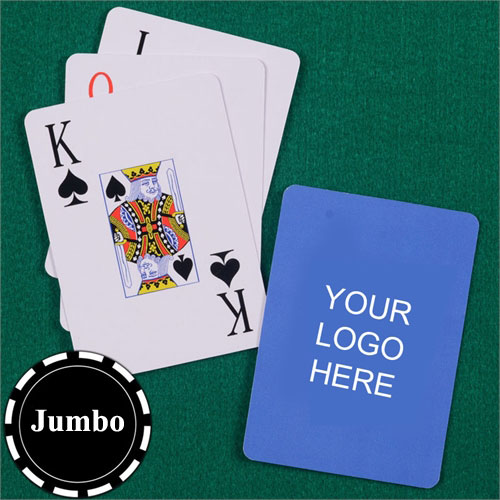 Jumbo Size
Playing cards of this jumbo size are often customized for occasions such as special performances and displays.
File Requirements
If you want, we can provide die cut line to you to make the artwork.
CMYK 4 color (Cyan, Magenta, Yellow, and Black).
Black need pure black(C:0%,M:0%,Y:0%,K:100%)
4C/4C (4 color 2 sides printing)
4C/0C (4 color 1 side printing)
Playing Card Paper Weight & Core
GSM
Playing cards' stock weight is measured in GSM (grams per square meter). The higher GSM the thicker, heavier, and higher quality the playing card will be.
250/300/310/330/350 gsm is usually used for paper playing cards.
| | |
| --- | --- |
| 240-270 gsm | Lightweight playing cards |
| 270-310 gsm | Medium-weight playing cards |
| 310-330 gsm | Premium quality playing cards |
| >330 gsm | Very heavy card stock |
Card Core
The card core goes from grey to blue & white, and finally to black, the quality, stiffness, and durability of the card increase.
Grey core is the cheapest, black is the most expensive which is commonly used for making casino playing cards.
Usually, we recommend you choose blue and black core which can ensure the quality and durability of playing cards.
The white core and blue core are basically the same in terms of quality and price.

Playing Cards' Materials
From affordable paper, plastic to luxury metal and gold plated.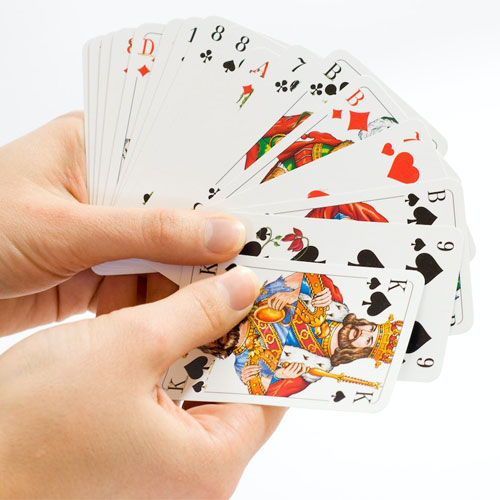 Paper Playing Cards
Paper is the most affordable material for making playing cards, the cards' quality is depended on the GSM and cardstock.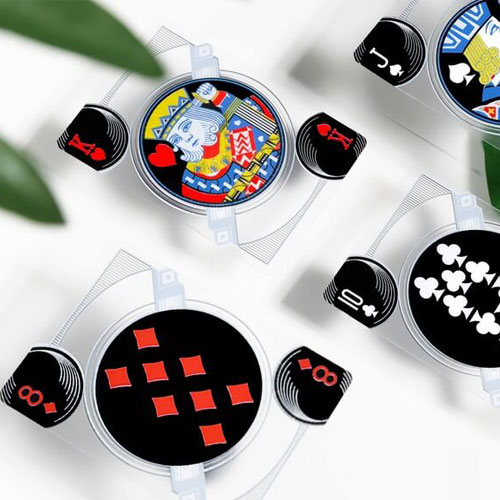 Plastic Playing Cards
PVC is the common plastic for playing cards. It can make cards more durable than paper cards, they'll have 50 times longer than paper deck cards.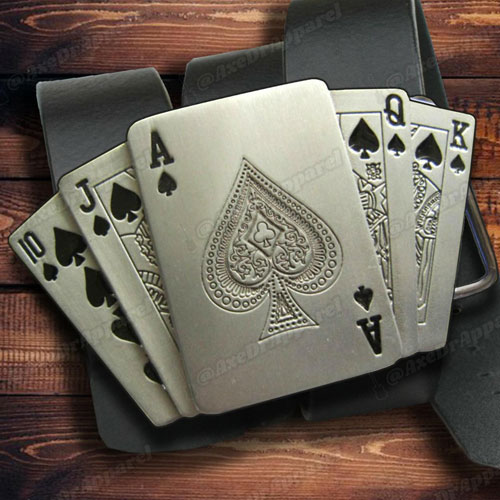 Metal Playing Cards
Stainless steel and copper are 2 common materials for making metal playing cards. You can't shuffle them traditionally cause of weight and ridge.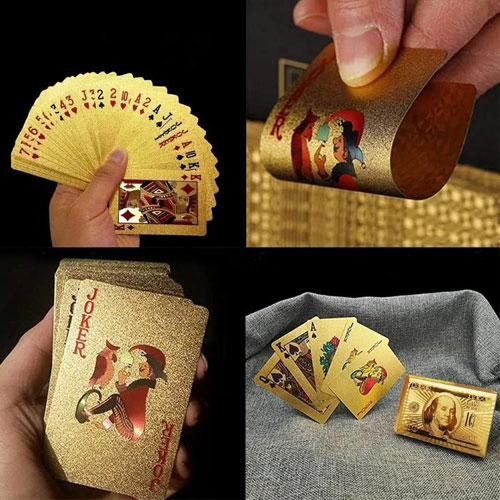 Gold Plated Playing Cards
Unlike a normal deck of paper cards, gold-plated playing cards look more gorgeous and luxurious. It's a great addition to collections and gifts.
Custom Themed Playing Cards
We can provide custom services based on many different themes, such as Harry Potter, Star Wars, Alice in Wonderland, Pokemon, Naruto, Mandalorian, Lord of The Rings, Minecraft, Batman, and more.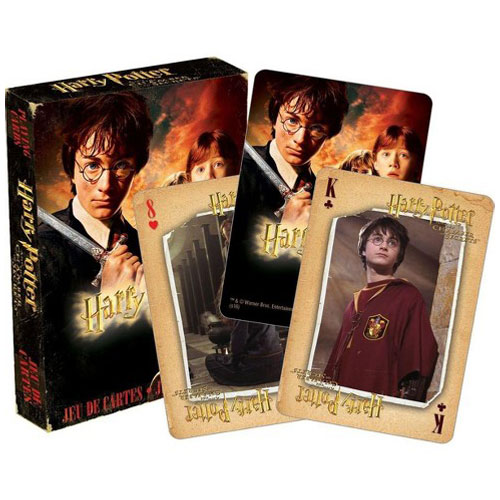 Harry Potter Playing Cards
Custom Harry Potter playing cards are a great way to add a magical touch to your card games. We can help you to create your own by designing unique artwork, gathering images of Harry Potter characters and text, choosing cardstock and printing.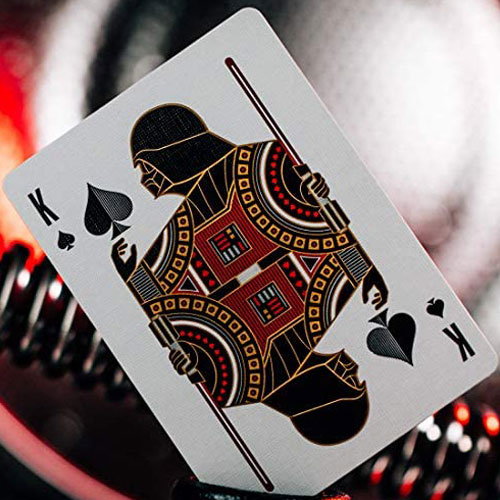 Star Wars Playing Cards
Custom Star Wars playing cards can be a great addition to any collection or as a gift for a Star Wars fan. We are here to provide custom services, such as creative designs, deciding on the card size and stock, printing, cutting and surface treatment.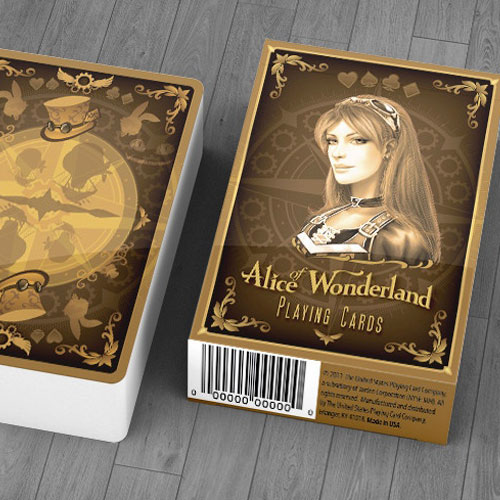 Alice in Wonderland Cards
Customize a deck of playing cards that feature characters and themes from "Alice's Adventures in Wonderland." Each card features a unique illustration or character, such as Alice, Cheshire Cat, Mad Hatter, Queen of Hearts, and White Rabbit.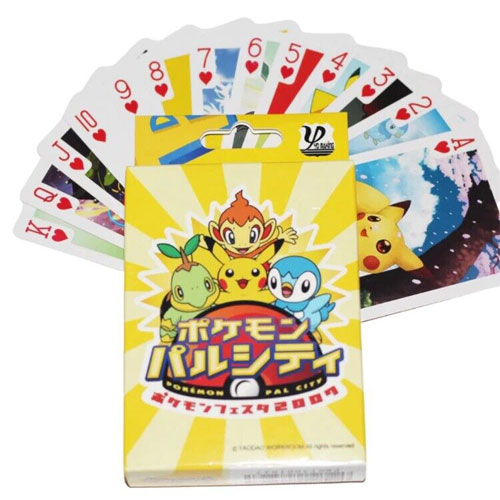 Pokemon Playing Cards
Custom Pokemon playing cards are a fun and unique way to showcase your love for the Pokemon franchise. We can help to create your own, such as choosing the suitable Pokemon characters, card size & shape, artwork design, printing and laminate services.