Custom Miniatures for Games
Custom miniatures can add your personal touch to games and make them more immersive and engaging for players.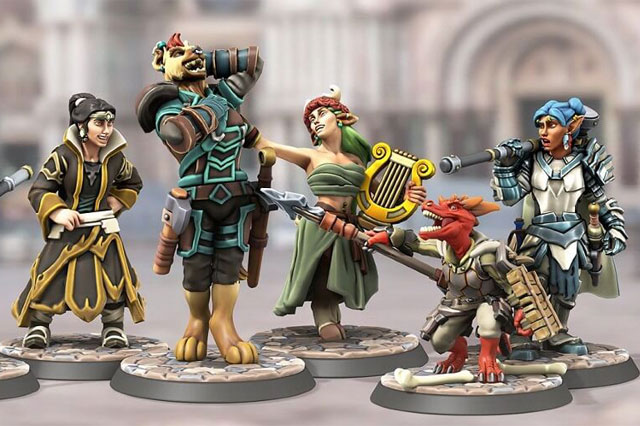 Dungeons & Dragons
Apart from printing, we can help you plan your d&d miniature designs, such as materials, size, color scheme and texture.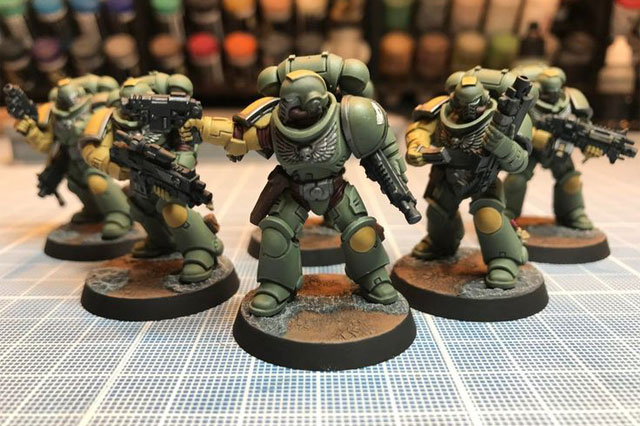 Warhammer 40k
It could be inspired by your favorite characters and armies from this game, or you could make up your own concept.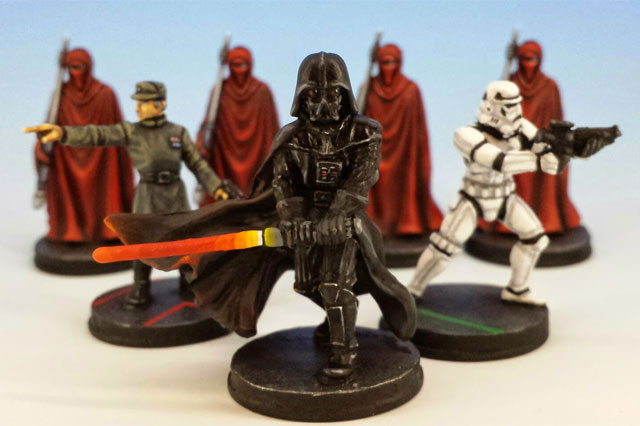 Star Wars
We can help you customize Star Wars miniatures' hairstyles, skin colors, and more. Lead your troops to victory now!
Personalized Miniature Production Process
1. If you have 3D artwork, we will make a 3D sample in a week and ship it to you for your confirmation. Then we will open the molds (in a month) and make a pre-production sample(PPS) in 3~5 days for your confirmation. Finally, we will arrange the mass production and color them.
2. If you can only provide photos, we provide 2 options for you:
1. We will draw STL files which is expensive and fine;
2. Prototype which is cheap and less fine.
Then we will make a 3D sample, open molds, make a pre-production sample, mass production, and coloring.
3. For incoming samples, we will copy them by making a PU sample, open molds, making pre-production samples, mass production, and coloring.
How Much Do Custom Miniatures Cost?
The cost of custom plastic miniatures consists of two parts: the mold charge and the product cost.
1. Mold Charge
The cost of the molding depends on the complexity of your miniature. So, we need to confirm the price according to your artwork. If necessary, we need to fine-tune your artwork.
To customize a more complex miniature, we need to split your artwork to reflect its details; Then, make a separate mold for each part; Finally, assemble them together with glue.
Miniature with a simple structure, there is no need to split your artwork.
2. Product Cost
The price of the product depends on the miniature ejection method: single-cavity or multi-cavity.
So, the exact quote is based on your artwork, the file format requirements are STL, OBJ, and STP.
3. Design Artwork Fee
We can help customers to draw artwork and charge the corresponding fee according to the difficulty level.
Our Materials Options for 3D Miniature Samples
Different from metal miniatures, we can provide 3D samples for plastic miniatures. There are two kinds of materials to choose from for making 3D samples.
1. Red Wax
With higher precision, it can reflect the details and perfectly restore the artwork. It's more expensive and usually has been used on complex miniatures.
2. White Wax
It has lower precision and is usually used on miniatures with simple designs.
3. PU
Generally, in order to better present the details of the design manuscript, we provide red wax samples, but red wax is a very fragile material and is easily damaged during transportation, so we also copy a PU sample for you to confirm.
4. PVC
For the final mass production, we will use PVC material.
Comparatively speaking, PU samples are stronger and less easily damaged during transportation; but they are still relatively brittle compared to PVC materials.